Rudy Project HELMET TECHNOLOGY




IN MOULD TECHNOLOGY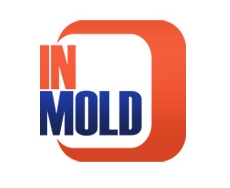 The primary objective of Rudy Project is to reduce the consequences of accidents to a minimum. For this reason, the In-Mold technology allows us to cast the external polycarbonate cap directly during the injection stage of the expandable polystyrene (EPS), thereby making it possible to create a much more rigid structure which is knock-resistant and extremely light. The combined action of the EPS structure, the polycarbonate cap and exo-skeleton creates resistance to the mechanical action exercised by an impact and dissipates the energy in order to prevent it from being transferred to the head of the person wearing the helmet.

SAFETY AND ENERGY DISTRIBUTION PROPERTIES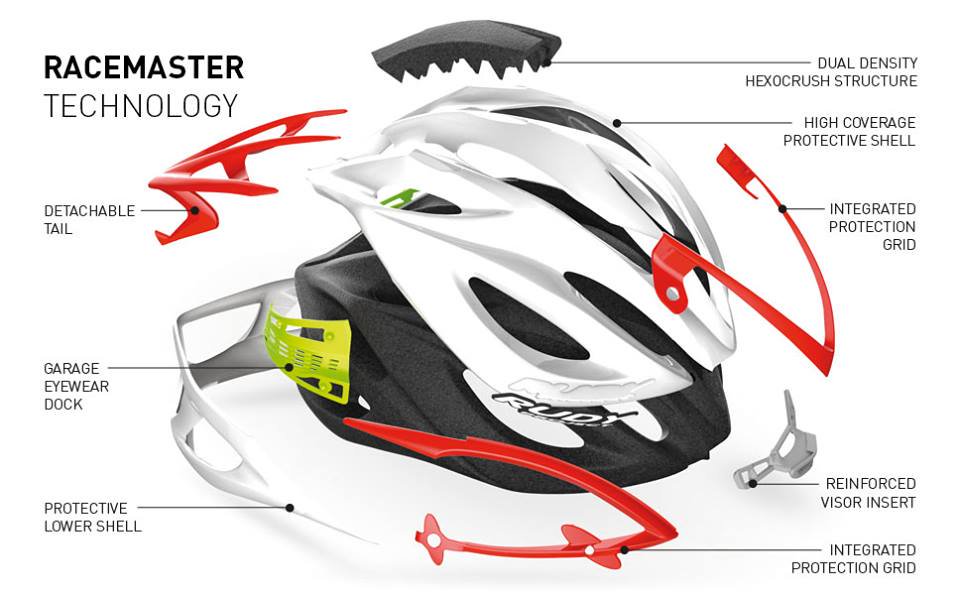 Falls can prove to be very costly and have permanent consequences. The starting point for the development of Rudy Project's cycling and mountain bike helmets is the adoption of excellent quality materials which guarantee safety and reliability. This is why Rudy Project undertakes to use only highly-advanced materials which can absorb shocks and dissipate the mechanical energy without it being transferred to the head and body. The structure of our helmets combines expanded polystyrene (EPS), a material which can disperse the force caused by an impact through a plastic deformation and polycarbonate shell for increased durability and protection.

ADJUSTABILITY - CUSTOM FIT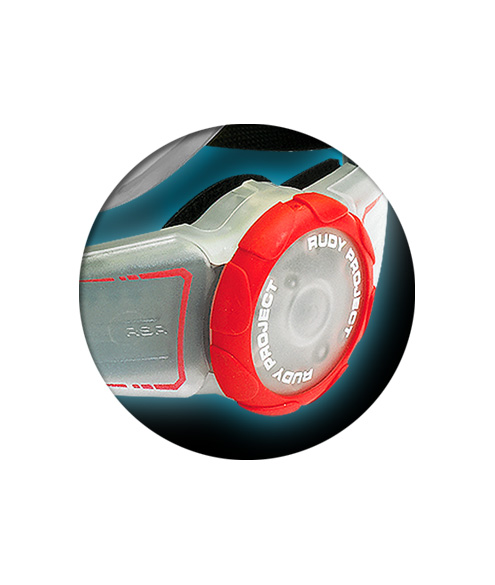 Constant studies with athletes are helping us to seek for perfect comfort. Our leggendary fit is a result of scientific studies on the human head, design innovation, materials advance and manufacturing techniques. Our innovative R.S.R. DISC system is constantly updated and evolved to improve stability and performance. Precise micrometric regulation and height adjustment provide a perfect, personal fit and excellent stability. Easily adjusted even while wearing the helmet.


COMFORT – INTERNAL PADDING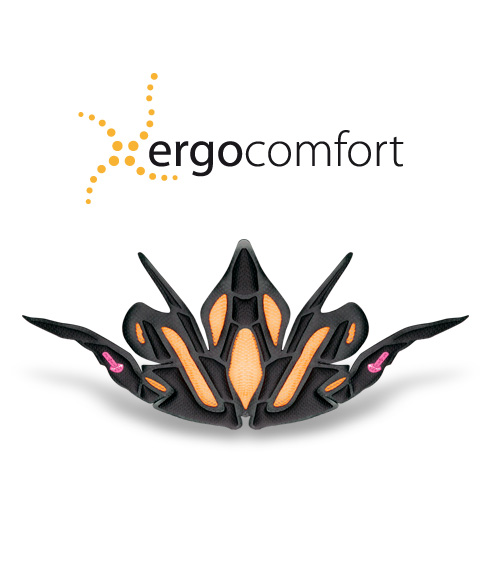 One of the key quality element of a Rudy Project helmet is its extraordinary comfort. Perfect shaping of the caps, highly-advanced retention systems and internal padding are essential. Most of our helmets are loaded with 2 interchangeable and washable paddings made of a non-allergenic and antiperspiration soft fabric. Its design and position inside the shell has been scientifically studied to improve fit, ventilation and protection; a specific BugStop net will enhance safety while riding.

STANDARDS / CERTIFICATIONS

Rudy Project helmets are manufactured using state-of-the-art materials and technology and certified worldwide in accordance with the strictest safety standards. The products' properties and characteristics vary according to the standards and requirements of the countries in which they are sold.

• Europe – European Directive 89/686 ECC on personal protective equipment and the harmonised technical standard EN 1078 Helmets for pedal cyclists and for users of skateboards and roller skates.

• U.S./Canada/Others – the helmets are type-approved in accordance with CPSC 12.03 – Consumer Safety Standard for Bicycle Helmets for Persons Age 5 and Older.

• Australia/New Zealand/Others – the helmets are type-approved in accordance with AS/NZS 20.63 Pedal Cycle Helmets standard.